Talia Marie Photography
Empire Mine Wedding Photography Grass Valley California
Talia Marie Photography
Reno Nevada Photographer | Auburn, CA Wedding
Talia Marie Photography
Auburn, Lake Tahoe, Reno, Nevada, California Best Wedding Photographer
Talia Marie Photography
Empire Mine Wedding Photography Grass Valley California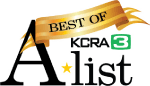 2014 Rated in the top 4% of Wedding Photographers in the Sacramento area!
First, I would like to say CONGRATULATIONS on your recent engagement!
Every love story is beautiful... and different! Your wedding is unique and special, so I treat it that way. That is why my pricing, packaging and payment plans are all fully customizable. When choosing your wedding photographer it is essential that you not only know their art form and skill level, but also their reputation, their work ethic and their personality. Please call or email to schedule a complimentary pre-wedding consultation so that we may get to know one another and discuss your day in detail.
On such an important day, be assured that you have hired a professional photographer who will notice the tiniest of details. Who will capture those moments that you, most importantly, will remember forever in your heart but can also be captured on camera. Trust me for your special day. Be confident and know that I will provide you with timeless, beautiful photography.
Talia Marie Photography works hard to capture a balanced mix of styles from candid to elegantly posed. Browse the unique love stories in my portfolio and at your consultation view real, online wedding albums. I book a limited number of weddings a year to ensure you receive the attention you deserve. Due to limited space I advice booking your day 6-12 months in advance.
To ensure your photos are finely tuned to perfection I request a maximum turn-around time of 12 weeks, although I am typically much quicker than that.
Be sure to ask for a free copy of my photo suggestions and photographer questionairre which provide the insights and guidance you need to plan! I highly encourage you to check out my wedding testimonials on weddingwire & facebook!
Much love,
Talia